All the Credit, Half the Work
How to Manage Your Manager is a satirical look at being successful in a corporate environment, told from the point of view of one who has done it. This book uses real life examples taken from the work place to help you become a more highly valued employee in your chosen profession – without working any harder for it.
Available in paperback and kindle at Amazon…
Life in a Second World Country
An Expat's Guide to Ireland describes the experiences of the author who left the United States in order to build a new life in Ireland, including the necessary bureaucratic steps such as sorting out customs, work permit and the perils of apartment hunting in Dublin. Scattered throughout the book are anecdotes about the pitfalls of navigating Irish life as an expat, in between extensive useful information and tips and tricks for moving and getting the most out of life in one of the most beautiful countries in the world.
Available in paperback and kindle at Amazon…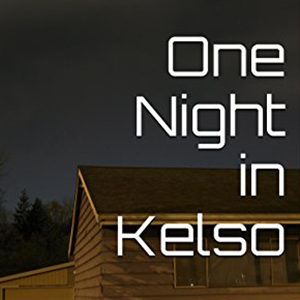 One Night in Kelso is short story of a young man spending a long night on the lonely streets of Kelso, Washington. The only thing to keep him company is the November rain and the thoughts of what he did that caused him to end up in that situation.
Available as a kindle ebook 
Available on other e-readers at Smashwords… 
Besides the above you can find me online at:
Medium – Articles on a range of subjects from the gig economy, to writing advice, to small business.
Buzzfeed – Top 10 lists and other light hearted entertainment related fluff.
No Budget – Movie reviews and no budget to micro-budget filmmaking.